EmergencyMedicine.in
EMinside
Favorites
Recommended
Let Others Know
Verified Site
Visitor Stats
EmergencyMedicine.in Crosses 2 Million Visitors
EmergencyMedicine.in Crosses 2 Million Visitors
31-Dec-2019


Editors Desk

As of 31-Dec-2019, our website news articles were read by 2,002,811 unique visitors. That's more than 2 million people from around the world accessing EmergencyMedicine.in for authentic information about emergency medicine specialty in India. EmergencyMedicine.in remains the most comprehensive and trusted news repository about EM in India since 2006. You Can Trust. Keep in touch.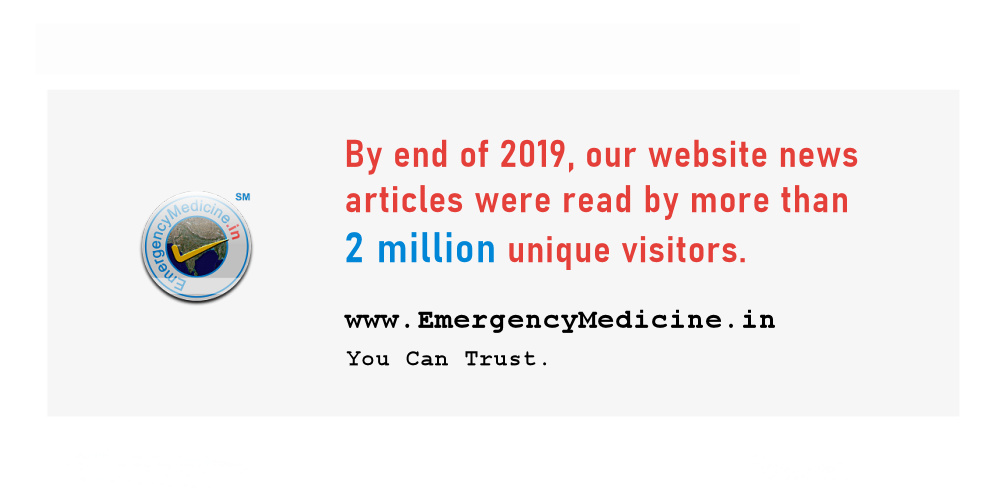 .
Comments
No Comments have been Posted.
Post Comment
Please Login to Post a Comment.