EmergencyMedicine.in
EMinside
Favorites
Recommended
Let Others Know
Verified Site
Visitor Stats
MD-Emergency Medicine Derecognized in Bangalore
MD-Emergency Medicine Derecognized in Bangalore
20-Oct-2014


Editors Desk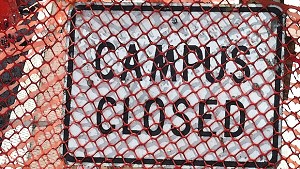 In a recent meeting of the Postgraduate Medical Education Committee of the Medical Council of India (MCI), the Committee derecognized the MD-Emergency Medicine for 1 seat at
Vydehi Institute of Medical Sciences Bangalore
. Vydehi Institute has 2 seats for MD(EM). The decision not to recognize was taken after the Committee reviewed the Assessment Report (June, 2014) on the standard of examination and other teaching facilities for Recognition of MD (Emergency Medicine) qualification at Vydehi Institute Of Medical Sciences & Research Centre, Bangalore granted by Rajiv Gandhi University of Health Sciences, Bangalore. The Committee pointed out that several faculty members had postgraduate qualification in Medicine, Anesthesia and Orthopedics without any special training or experience in Emergency Medicine. In addition, there were other deficiencies which were pointed out in the report.
Reference
-
Meeting Minutes 9.9.2014

(Ref - Page 80, Point 183)
MCI Minutes of Meeting dated 9th Sep 2014
The Postgraduate Education Committee had also reviewed the Assessment Report (May 2014) for
St. Johns Medical College Bangalore
and pointed out that overall data documentation, compilation & classification as per need of the emergency department was not carried out properly. The data regarding OPD, IPD, Blood bank & Mortality, etc. were not provided. Also, all the staff had General Medicine qualifications and there were no staff from Anesthesia, Orthopedics and Surgery. St. Johns Medical College has 1 seat for MD(EM) which stands derecognized.
Reference
-
Meeting Minutes 26.8.2014

(Ref - Page 32, Point 76)
MCI Minutes of Meeting dated 26th Aug 2014
The derecognized institutes are normally expected to correct their deficiencies and reapply to the Medical Council of India for recognition.
The Committee has also, in various meetings this year, rejected the applications for starting MD(EM) at new colleges listed below:
- Sri Devaraj Urs Medical College, Kolar, Karnataka
- Vasantrao Pawar Medical College & Research Centre, Nashik, Maharashtra
- Sher-I-Kashmir Institute of Medical Sciences, Srinagar
_______________________________________
Related -
MD Emergency Medicine (MCI Recognised)
.
Comments
No Comments have been Posted.
Post Comment
Please Login to Post a Comment.