EmergencyMedicine.in
EMinside
Favorites
Recommended
Let Others Know
Verified Site
Visitor Stats
Notes from Editors Desk
Notes from Editors Desk
20-Feb-2012
Editors Desk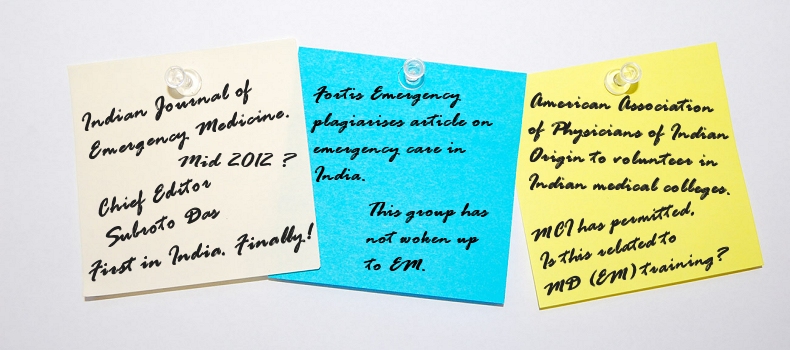 Sources

Conference souvenir of the recently concluded EMS conference in New Delhi.
An article Emergency Care in India - Long Way to Go co-authored by the COO for Fortis Emergency Services and Advisor Medical for Fortis Healthcare, published this month in Express Healthcare (by Indian Express), was found to have been plagiarized entirely from Emergency Care in India - The Building Blocks published by the International Journal of EM (Aug 2010).
Proposal from American Association of Physicians of Indian Origin (AAPI) to volunteer their expert services in India. (Point no:10)
MCI Meeting Minutes (August 2011)

(116Kb)
.
Comments
No Comments have been Posted.
Post Comment
Please Login to Post a Comment.