EmergencyMedicine.in
EMinside
Favorites
Recommended
Let Others Know
Verified Site
Visitor Stats
Policy Change in Healthcare and Medical Institutions
Policy Change in Healthcare and Medical Institutions
08-Jan-2012
The Union health minister Ghulam Nabi Azad said, after recognition of post-graduate medical degrees of five English speaking countries (UK, USA, Canada, Australia and New Zealand) for teaching as visiting faculty in India, India is now considering to facilitate overseas citizens of India with foreign medical qualifications to both practice and teach in India.
Times of India -
Policy Change in Healthcare and Medical Institutions: Azad

Good Article!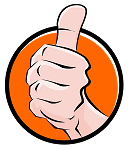 Thumbs up to our Union Health Minister Ghulam Nabi Azad!
(
See his earlier quote on PPP
)
.
Comments
No Comments have been Posted.
Post Comment
Please Login to Post a Comment.