EmergencyMedicine.in
EMinside
Favorites
Let Others Know
Recommended
Verified Site
Music for Emergency Medicine Lovers
MUSIC FOR EMERGENCY MEDICINE LOVERS
27-Feb-2011


Tech Desk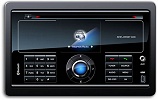 Or should we say
Emergency Medicine for Music Lovers!
One of the sources of entertainment during our long weekend working hours, apart from pizzas & Red Bull, is internet radio. We noticed that many songs playing on popular channels (.977 Hitz, RMF FM, Germany Top 100, etc) were screaming words related to our daily life in emergency medicine. We managed to pull out some of them from YouTube. Those of you who are not at your workplace and have got nothing to do, just listen.
Emergency medicine is everywhere!
- Tech Team, EmergencyMedicine.in
(
Click here to go to full article
)
.
Comments
No Comments have been Posted.
Post Comment
Please Login to Post a Comment.