Navigation
EmergencyMedicine.in
EMinside
Favorites
Let Others Know
Life Responders
Recommended
Verified Site
AIIMS Conducts Ultrasound Course at Tehran, Iran
AIIMS Conducts Ultrasound Course at Tehran, Iran
07-May-2012
Editors Desk

The AIIMS Emergency and Critical Care Sonography team from All India Institute of Medical Sciences conducted the first ever AIIMS Ultrasound Trauma Life Support (AUTLS) course at Atieh Hospital in Tehran, Iran.
Atieh Hospital is a 350 bed specialty private hospital supervised by the Ministry of Health, Treatment & Medical Education, Iran, which provides 24x7 specialty services including trauma.
Click here for Website of AIIMS Emergency and Critical Care Sonography
Photo uploaded with permission from Dr. Sanjeev Bhoi, Program Director, AUTLS Courses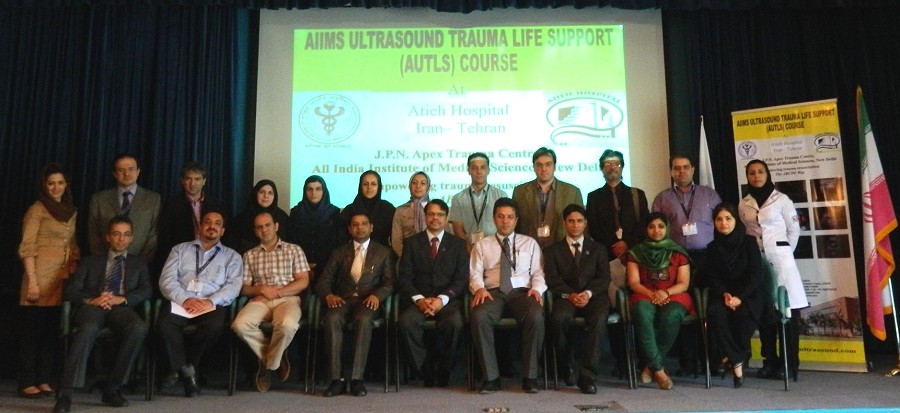 Related News
Indian Express -
Ultrasound machine stolen from AIIMS Trauma Centre
.
Post Comment
Please Login to Post a Comment.