EmergencyMedicine.in
EMinside
Favorites
Recommended
Let Others Know
Verified Site
Visitor Stats
AIIMS To Start MD (Emergency Medicine) From July 2012
AIIMS To Start MD (Emergency Medicine) From July 2012
01-Apr-2012
Editors Desk

The All India Institute of Medical Sciences (AIIMS) at New Delhi, announced the commencement of its first postgraduate training program in emergency medicine. Unfortunately, the 3 year MD (Emergency Medicine) at AIIMS will accommodate only one single postgraduate trainee every year.
For a premier institute like AIIMS which represents the public sector healthcare of India, we did not expect that it will train only one postgraduate in emergency medicine for a country of over a billion people!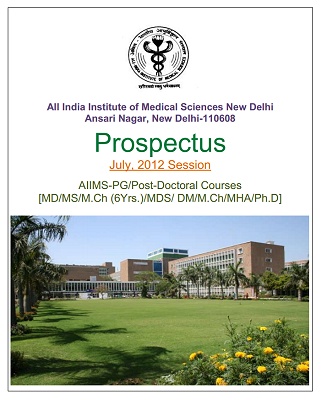 AIIMS - LIST OF PROSPECTUS
Related Article
Postgraduate Seats in MCI Recognized Medical Colleges
.
Comments
No Comments have been Posted.
Post Comment
Please Login to Post a Comment.