Navigation
EmergencyMedicine.in
EMinside
Favorites
Let Others Know
Life Responders
Recommended
Verified Site
India Today Publishes Article on Emergency Medicine
Renowned Magazine India Today Publishes Article on Emergency Medicine & EMS in India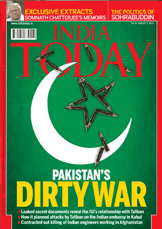 August 06, 2010
Medical colleges are gearing up to launch the (MD in Emergency medicine) course. AIIMS, Christian Medical College (CMC) at Vellore, four colleges in Guwahati and Ahmedabad have joined the MD race. Emergency enthusiasts are coming together, bringing out new journals, lobbying the National Board of Examinations to recognise private courses and preparing textbooks. The frisson of excitement has hit full tilt.
- India Today
Click here to read full article from India Today
References in India Today taken from our website EmergencyMedicine.in
Dr. Suresh David speaks on Past, Present & Future of EM in India
(13 June 2009)
The Specialty of Emergency Medicine Officially Recognised in India
(13 August 2009)
Network of Emergency Physicians, India
(Developed & supported by EmergencyMedicine.in)
.
Post Comment
Please Login to Post a Comment.